Private Practice Hot Picks of the Week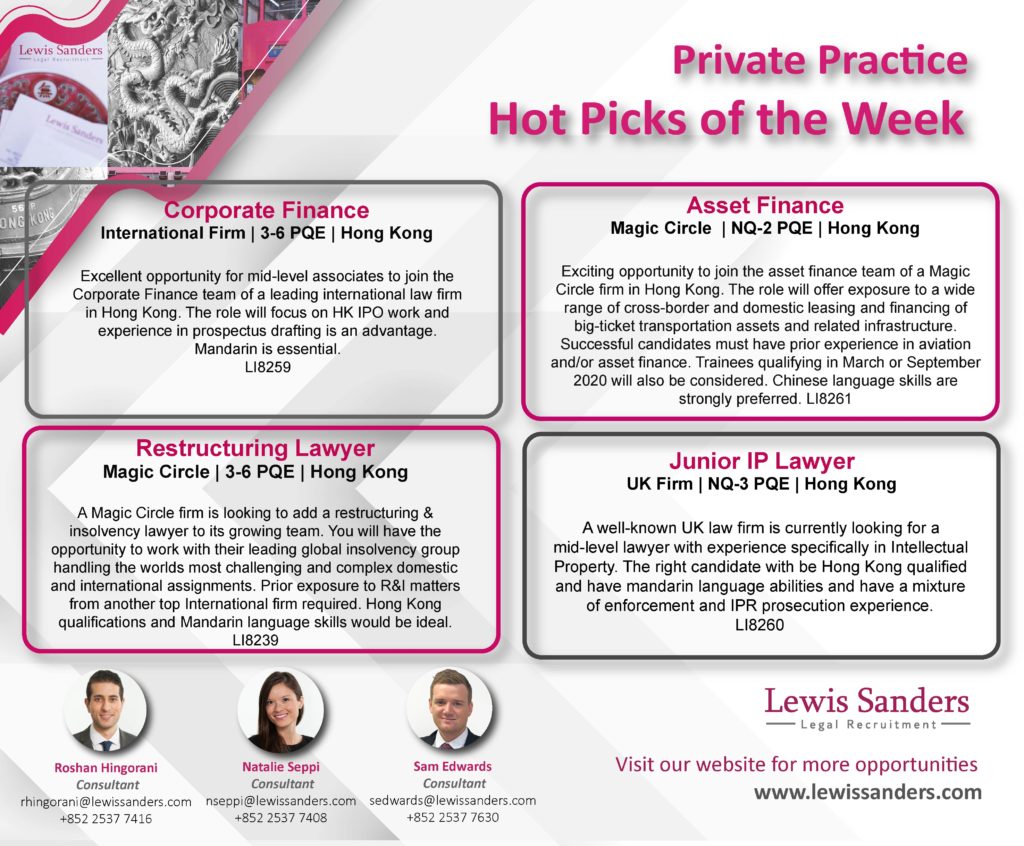 Start the New Year right by thinking ahead about the direction you want to take your career in 2020!
We have a number of exciting new roles for junior to mid-level lawyers within private practice. If you are interested, please get in touch with our consultants Natalie Seppi, Roshan Hingorani and Samuel Edwards for more information.
Natalie's email: nseppi@lewissanders.com
Roshan's email: rhingorani@lewissanders.com
Sam's email: sedwards@lewissanders.com
Corporate Finance – Apply here
Asset Finance – Apply here
Restructuring – Apply here
IP – Apply here