Webinar invitation: Employment Law Issues and the Pandemic – Current Trends and What you Need to Know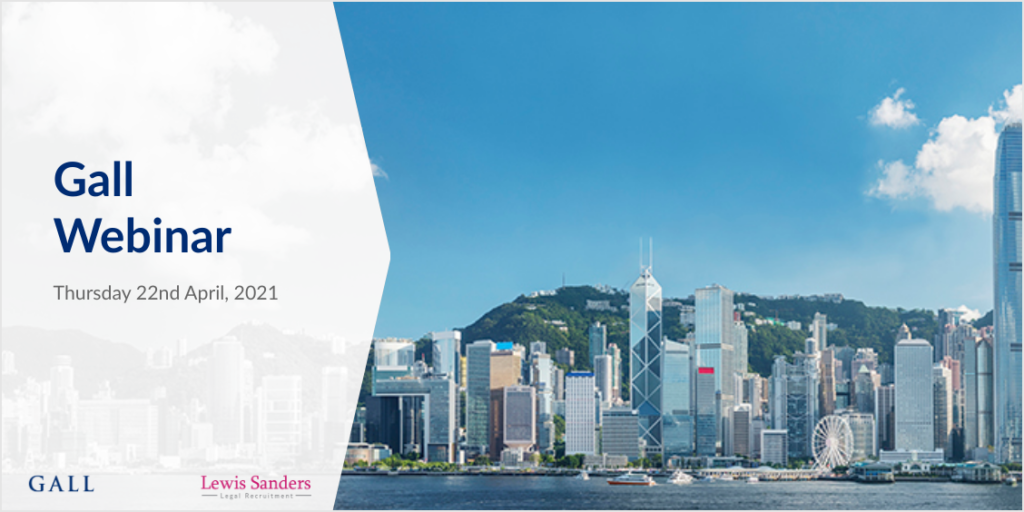 Covid-19 has placed immense pressure on businesses and fundamentally changed the way we work. A range of new issues, challenges and obligations have arisen from an employment law perspective.  How can employers and employees navigate this fast-changing landscape?
Join Matthew Durham from boutique dispute resolution firm Gall and Camilla Worthington from legal recruitment consultancy Lewis Sanders for an informal dialogue about current trends and the unprecedented employment issues they have encountered this past year from a legal and HR/recruitment perspective.
Key themes we will explore include:
Working from home
Annual leave and unpaid leave
Testing and vaccinations
Mental well-being
Looking ahead and the "New Normal"
Speakers:
Matthew Durham – Registered Foreign Lawyer, Gall
Camilla Worthington – Managing Director, Lewis Sanders
Date: Thursday 22nd April, 2021
Time:  4pm – 5pm (HKT)
Place: Online (Zoom)