Private Practice Hot Picks of the Week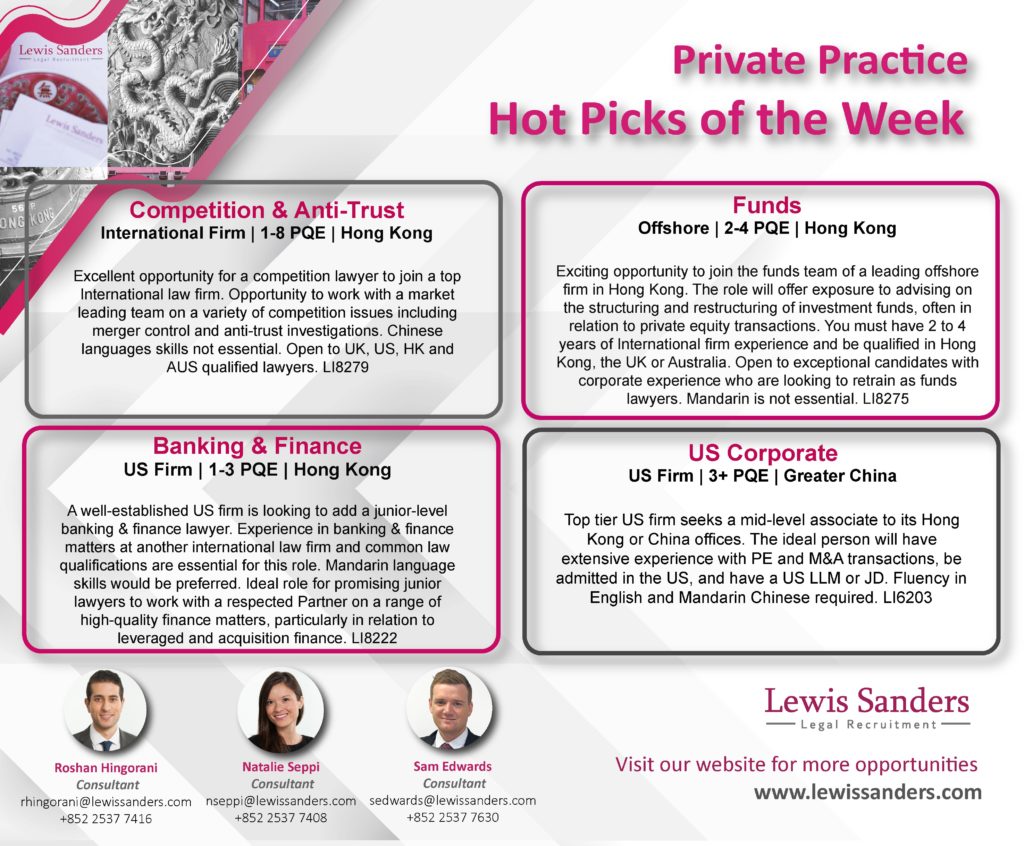 The job market in private practice is very active coming up to the Lunar New Year holiday. If you are thinking about making a career move soon, we have excellent roles across different sectors for your consideration.
Please do get in touch with our consultants Roshan Hingorani, Natalie Seppi and Samuel Edwards.
Roshan's email: rhingorani@lewissanders.com
Natalie's email: nseppi@lewissanders.com
Sam's email: sedwards@lewissanders.com
Competition & Anti-Trust – Apply here
Funds – Apply here – Apply here
Banking & Finance – Apply here
US Corporate – Apply here