Merry Christmas from Lewis Sanders!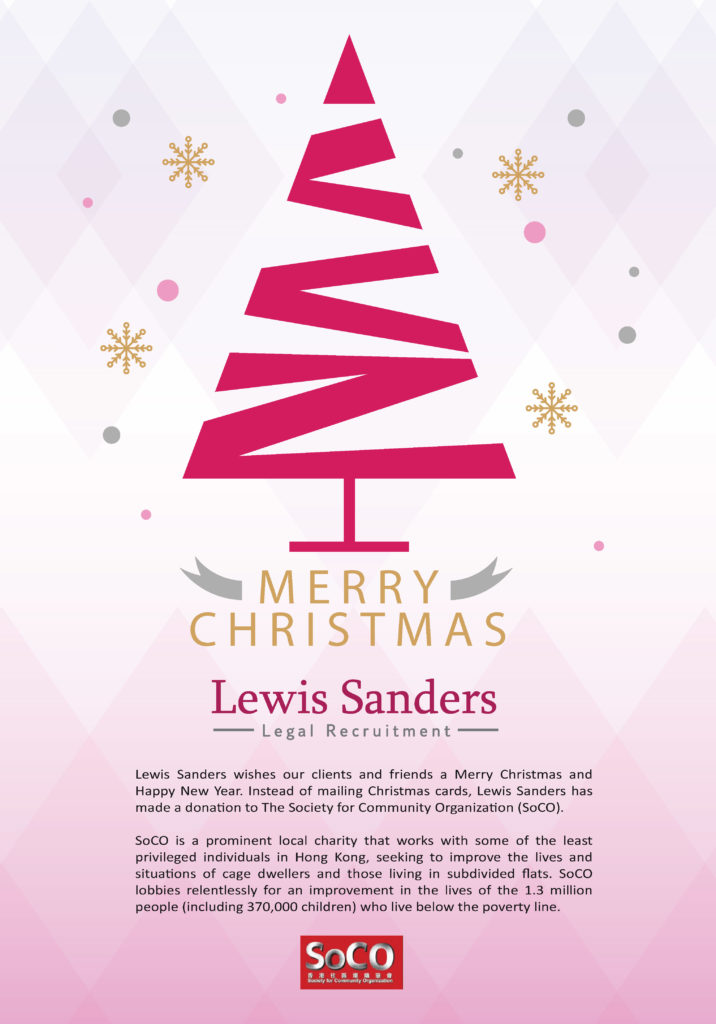 The team at Lewis Sanders wishes you a Merry Christmas and a Happy New Year.
This year, we have decided to make a Christmas donation to The Society for Community Organization (SoCO). SoCO is a prominent local charity that works with some of the least privileged individuals in Hong Kong, seeking to improve the lives and situation of cage dwellers and those living in subdivided flats. SoCO lobbies relentlessly for an improvement in the lives of the 1.3 million people (including 370,00 children) who live below the poverty line.
Visit their website to learn more  https://soco.org.hk/